WordPress Themes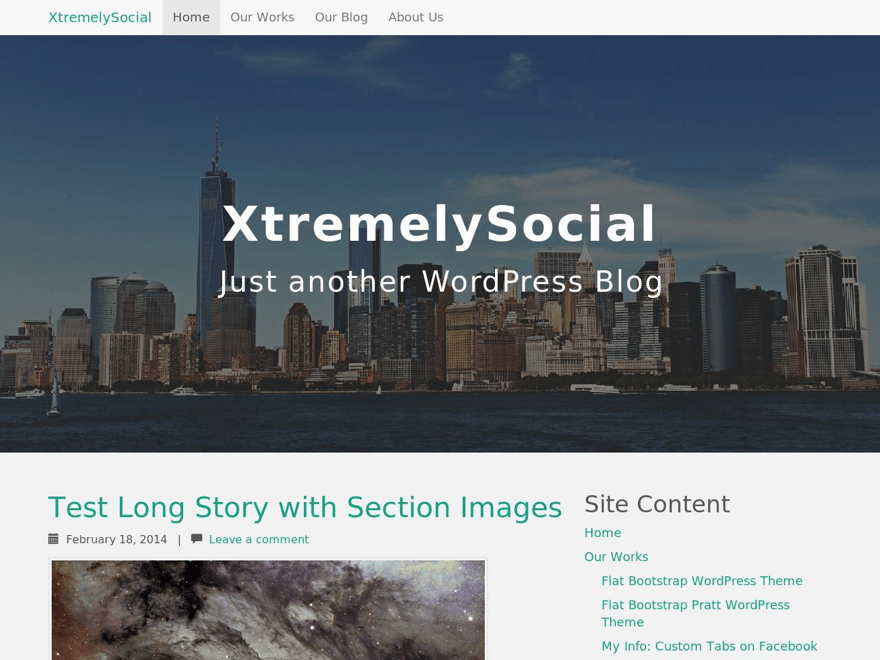 I have created several themes based on WordPress' own standard theme _S combined with Twitter's Bootstrap UI kit to create the ultimate flexibility in themes, especially with the types of content you can put on your pages and posts. The parent theme is Flat Bootstrap and our child themes really change up the look and feel of it: Pratt, Spot, and Link. Theme styles are based on the excellent designs from Blacktie.co.
Our Community
XtemelySocial.com is all about social networking! You can login with Facebook or your WordPress account. Feel free to introduce yourself or provide feedback on our Community Wall.
Facebook Custom Page Tabs
My Info lets you add custom tabs to your Facebook Pages for free!
Add text, html, javascript, images, video, and even Facebook social plugins to your Facebook business or fan page. It fully supports the new Facebook "timeline" format for pages.
Recents Posts
Our latest thoughts on all things Facebook and WordPress.