In order to help you prepare for Facebook's new narrower custom profile tabs starting August 23rd, 2010,  I have updated My Info to now let you preview custom tabs in either the new narrow 520px layout or the old wider 760px format. This should help you get your custom tab set up nicely for the new size.
Here is a screenshot of My Info previewing the new narrower tab size.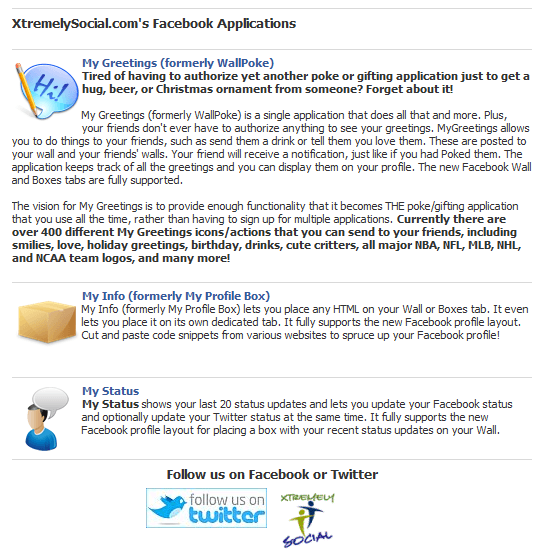 I'm sure everyone knows by now that Facebook will also be removing all custom profile boxes from personal profiles and fan pages starting that same week.  That leaves custom profile tabs as your only option, so you will want to make sure to create one before then. You might also like to know that for your fan pages, Facebook will let you specify which tab first displays to new and existing users when they arrive at your page. This will let you set My Info as the default tab.
See the article Facebook Developer Blog: Profile and Page Roadmap Update [Profile Boxes to be Removed Aug 23,2010]  for more details.