We have now added 39 different brands of beer and liquor to a new Drinks category in WallPoke. Now you can post that are you are drinking or favorite beer or send a Red Bull & Vodka to a friend. We plan to add even more over time. Let us know here if you have some in particular you would like to see.
Here are some examples of the new drinks added: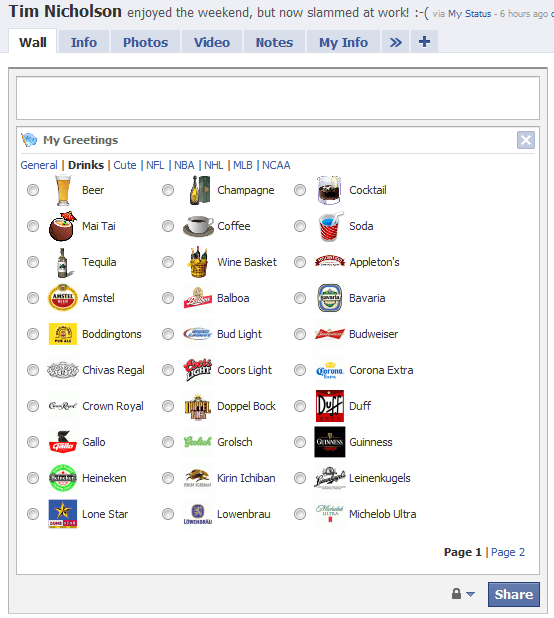 Also, we have optimized the thumbnail images you see when you select a WallPoke or viewing your history. The icons are more crisp, but also should load faster than before.