We've added some great new features to My Places, such as displaying comments and likes on checkins and allowing you to add comments. We've also added the ability to search nearby places. You can key in an address and choose how many miles you want to search within and it will show all the Facebook places in that area.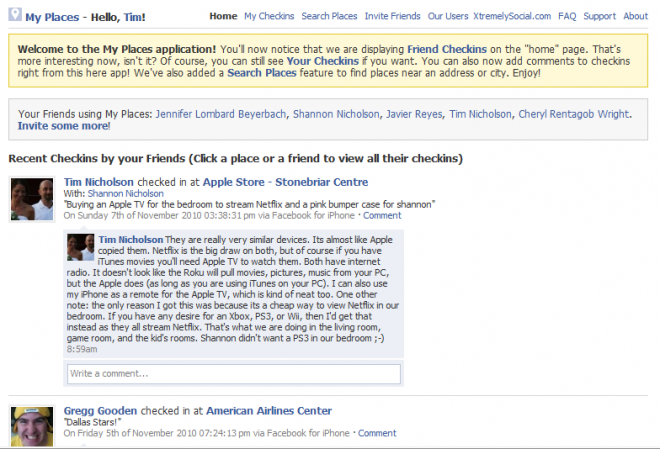 Also, notice that we have changed the default My Places "home" page to display friend checkins rather than your personal checkins. We figured that would be a more interesting thing to see when you first launch the app. Of course, you can always click "My Checkins" and see all your personal checkin history just like the old "home" page used to show.
Upcoming enhancements that we are working on are:
Ability to like (and unlike) a checkin right from within My Places
Ability to check in to a place once you've searched and found the place you want to check in to.
Display any pictures uploaded with the checkin. This is a brand new feature Facebook just added a few days ago.
As always, please let us know if you run into any issues.